Mechanical Design Engineer
Full Time
Posted 4 years ago
Applications have closed
Company Details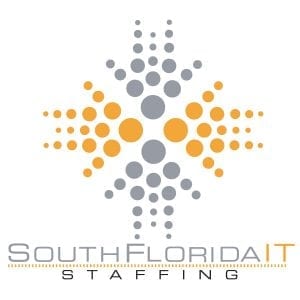 South Florida's Leader in IT & Engineering Staffing
DO YOU WANT TO FIND THE BEST ENGINEERING JOBS?
South Florida IT Staffing is the #1 staffing firm in Miami.
We specialize and excel at engineering staffing & know exactly how to find high-quality engineering jobs.  We offer a very pleasant hiring process for the engineering job seeker and employer involved.
Whether you're looking for a temporary contract or permanent employment, South Florida IT Staffing is the right recruiting partner to help you find the best employers in the Engineering industry.
Employer: 40+ year, manufacturing and distribution industry leader, headquartered in Miami.
Job Title:  Mechanical Engineer
Business Unit: Engineering
Reports To(Title): Operations General Manager
FLSA: Exempt
Salary: $75,000.00 to $125,000.00 /year
Minimum Job Requirements
Bachelor of Science Degree (B.A.) in engineering from a four year College or University.
Working knowledge of diesel and natural gas engines and their application in engine driven equipment
Must understand engine specifications
Must be able to work with engine governing systems and their adjustments and calibrations
Knowledge of EPA laws governing the use of off-road engines
Able to design various systems needed for proper engine application. ie cooling system, exhaust system, mounting….
Able to complete engine application reviews.
Able to design enclosures for engine driven equipment. Generator set enclosures must be compliant with UL2200
Able to design integrated sub-base fuel tankscompliant with UL142 and UL2085
Able to design trailers from 2,900lbs to 20,000lbs understanding of DOT's requirements.
Must have vast knowledge of engine driven low voltage power generation (600vac or less).
Must be able to properly select AC generators for UL2200, electric motor starting, prime applications, Marine applications, also know losses due to specific voltages and efficiencies.
Must be able to design electrical distribution systems. ie circuit breakers, enclosures….
Must be able to select,adjust, and calibrateAC voltage regulatorsfor various applications
Must have proficient knowledge of generator sets control systems and their various options.
Understand generator paralleling systems a plus
Able to make pump selection based on a design point.
Able to size engines to drive a pump
Understanding of different pumping system a plus. ie…irrigation, sewage, axial flow.
Proficiency with AutoCAD and Solidworks or some related CAD platform
*
Ten years of experience in design and project engineering of mechanical & electrical gensetspower generation equipment
Ten years of experience in related career field/manufacturing environment.
Must have the ability to plan, organize, develop, Implement and interpret the goals & objectives, policies & procedures of the engineering/production business practice.
Able to keep our products competitive in an ever changing market.
Computer literacy/experience required in a Microsoft environment.
#staffingfirminMiami#enginneringstaffingfirminMiami#staffingfirmsinMiami#recruitmentfirminMiami#recruitmentfirmsinMiami#engineeringstaffingfirmsinMiami#engineeringrecruitmentfirminMiami#engineeringstaffingfirmsinflorida#engineeringrecruitmentfirminflorida#staffingfirminflorida#staffingfirminsouthflorida#powergenerationjobsinmiami
Contact:
Keith Grant
W: 877-366-3605
C: 954-829-3605