Diesel Generator Field Technician
Full Time
Posted 6 years ago
Applications have closed
Company Details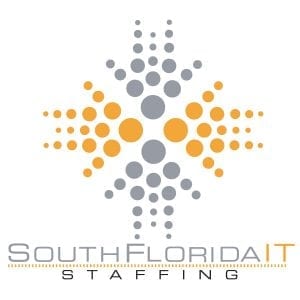 Since 2001, South Florida Staffing Group has established many business relationships with some pretty amazing Diesel/Gasoline Generator & Engine Employers and has amassed an extensive network of Pre-Qualified Diesel Generator and Diesel Engine Professionals. South Florida Staffing Group has achieved employment for many Diesel Generator Professionals, to include; Generator Mechanics, Generator Technicians, Engineering Managers, Generator Mechanical Engineers, Diesel Generator Design Engineers, Genset Enclosure Design Engineers, Generator Electrical Engineers, Generator Parts Sales, Generator Parts Managers and VP of Operations. Our proven ability to staff Diesel Generator and Diesel Engine Professionals in a timely manner has set us apart from our competitors. South Florida Staffing Group conducts successful business with gas/diesel engine employers and gas/diesel job seekers, on a daily basis, throughout the state of Florida, Georgia, South Carolina and in North Carolina.
Field Service Technician Level 2 & Field Service Technician Level 3
Location: Sebring, Florida
COMPENSATION:
We offer competitive salary and many opportunities to earn over time hours at 1.5 x pay. BENEFITS: 401k Plan with matching, Health Insurance (medical, dental, and vision), Paid Vacation, Paid Sick days, Paid Holidays, Flexible Spending Accounts (Health and Dependent Care), Employee Assistance Program, Tuition Reimbursement. Company Van to brought home every night any gas card.
Job Type: Full-time
Salary: $25.00 to $41.00 /hour
A leading engine and generator distributor in the Southeast United States, is seeking a skilled Diesel/Gas Generator Service Technician to join our TEAM in the Sebring area. We are searching for a career-oriented individual with superior customer service and organizational skills. The candidate will be under the direction of the Service Supervisor. Duties will include troubleshooting, repair and preventative maintenance of RV type engines, commercial generators and diesel engines. The successful candidate will be responsible for the following:
RESPONSIBILITIES:
 Make service calls to our customers keeping both customers and Service Supervisor informed of job progress.
 Process paperwork in a timely manner. Maintain housekeeping, in service truck and at customer property.
 Provide mechanical and electrical repairs of power generation systems, to include, but not limited to; Kohhler, Generac, Onan, Basler and Perkins.
 Effectively diagnose, repair, adjust and recondition diesel, natural gas and liquid propane engine driven generator sets.
 Perform scheduled service and troubleshooting tasks on customer generators and trailers.
 Utilize preventive maintenance measures to prevent or limit equipment failure.
 Maintain truck inventory.
 Comply with all work procedures, quality control standards and rules.
 Comply with all company safety, health and environmental policies to ensure a safe work environment.
 Should be self motivated with a desire to expand knowledge base.
 Must be willing to travel and work overtime as needed
 Must be team focused.
QUALIFICATIONS:
 5+ years experience as service power generator technician and diesel technician.
 Expert reading electrical schematics and blueprints.
 Tier IV engine experience a plus.
 Experience in performing maintenance and troubleshooting on power generation, diesel pump sets and diesel engines.
 Perkins engine experience a plus.
 Computer literate to include: manufacturer's diagnostic programs, Microsoft Excel/Word SAP.
 Experienced at performing testing with multimeters, clamp on ammeters, load banks, precision measuring equipment and basic hand tools.
 High School Diploma or GED
 Some college or diesel engine/electronics trade school
 Excellent communication skills.
 Valid driver's license Strong attention to detail
Job Type: Full-time
Salary: $25.00 to $41.00 /year